From 9 am on Saturday 16th October, you can live stream Phil as he begins his 24 hours of entertainment with guest appearances from other Pierce staff members and also young people from the Blackburn Youth Zone.
Live stream here Twitch.tv/pjohpca
On the 16th October, Phil Johnson from our very own Payroll department is undertaking a 24 hour Karaoke-thon at the Blackburn Youth Zone.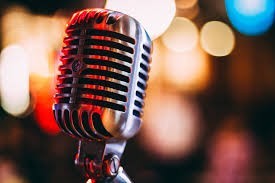 Phil will be joined throughout the 24 hour period by young people from the Youth Zone, we will live stream occasionally for people to see how he is getting on.
Donate £5 or more and request a song! Enter donation on JustGiving and your song choice in the comments section.
The Youth Zone has called upon local businesses to raise money in support of young people's Mental Health & Wellbeing and have launched their first ever Corporate Challenge! Every pound raised will go towards funding a dedicated Targeted Support Worker.
If you would like to support Phil and this fantastic cause, please donate to our Justgiving page using the link below.
https://www.justgiving.com/crowdfunding/lisa-kennery?utm_term=ZXZAMvBVw