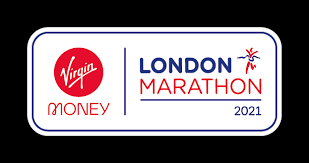 Support Lewis from our Accounts and Audit team as he takes on a monumental task of TWO! marathons in 7 days. 
Lewis completed the London Marathon yesterday in a fantastic time of 4 hours 7 minutes. The route took Lewis past the Shard and over the River Thames on the London Bridge, past Big Ben and Buckingham Palace before completing the race at The Mall.
And with barely any time to recover, Lewis is preparing to go again this coming Sunday with a place in the Manchester Marathon hoping to beat 4 hours and 7 minutes.

The challenge is part of our 'Paint the Town Orange' corporate challenge to raise money for Blackburn Youth Zone, a youth hub open to young people aged 5 to 19 years old, aiming to change the prospects offered to young people in the area.
We are hoping to raise £10,000 to fund a dedicated target support worker by competing in a series of challenges and events against other local businesses.
To support Lewis, please donate to our JustGiving page. 
Send Message
We just need a few details
Please provide the information below to access your download.